Discover Scuba Diving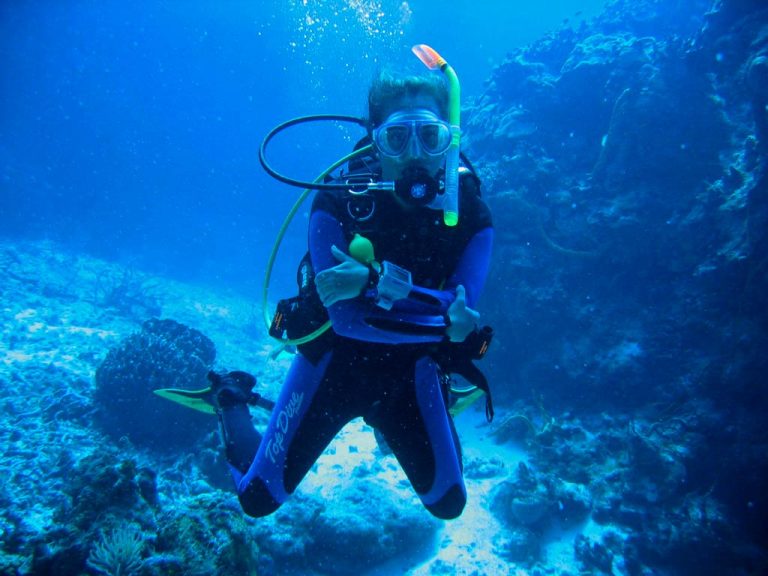 Duration: approx. 1.5 hours
Introduction to diving.
With this course the participant gets a theoretical introduction which lasts approx. 1 hour and which teaches the most important rules of scuba diving. Then it's into the water for some fun! Basic practical exercises are performed such as, clearing a half filled mask, removing your regulator and clearing it and a basic exercise in buoyancy. Then it's time for a fun dive in which the Instructor helps the pupil with the buoyancy (maximum submerged depth: 12 m).
The practical part takes place on a beach which is known for its rich marine fauna.
The participants are registered with PADI and the course can be credited against the PADI Open Water Diver course within one year.
Price: US$95 – Equipment Rental Included