Bubblemaker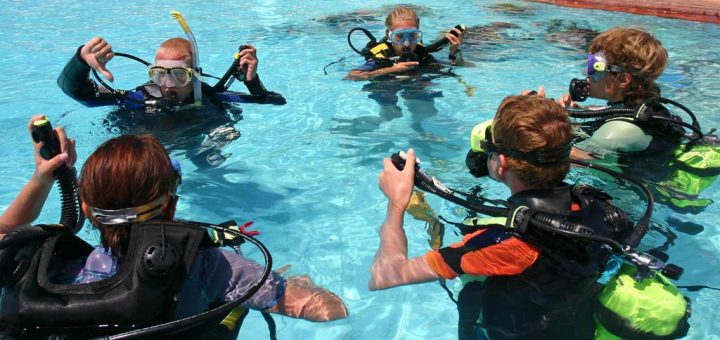 Duration: approx. 1 hour
Minimum age 8 years.
This course is designed to introduce children to scuba diving.
After a brief theoretical introduction, we go to a beach and the children playfully learn to move underwater.
Maximum water depth is 2m (7 ft.).
This course does not allow later independent dives.
Price: US$90 – Equipment Rental Included